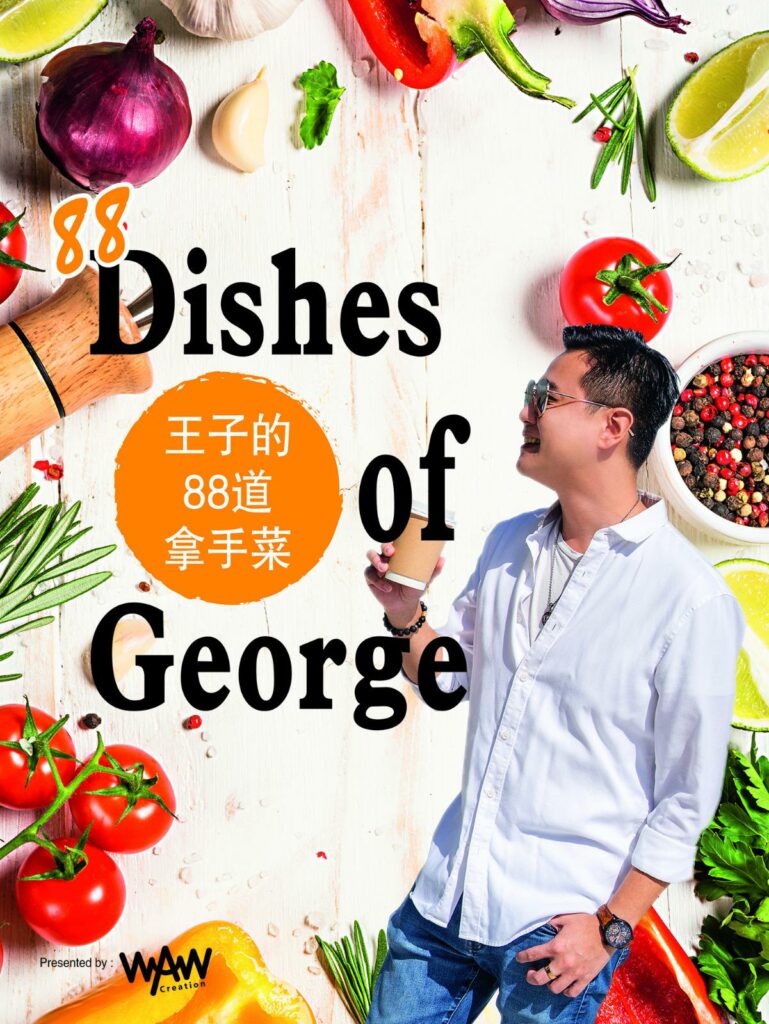 After years of preparation, George has officially published his first cookbook – 88 Dishes of George. In this special recipe book, George shares his tips and secrets of some of the most delicious, classic Chinese dishes in both English and Chinese text.
This book was greatly inspired by George's Grandfather who has opened his eyes to quality food and culinary art.
經過多年努力和準備,王子終於在2021年七月書展,推出了第一本個人菜譜-王子的88道拿手菜。
王子將他多年的烹調秘訣跟讀者分享。亦特別借這一本書來答謝多年支持和啟發他的祖父,令到他學懂欣賞有質素的食物和烹調技巧。請大家多多支持!
網上購買:https://bit.ly/3yOgJv6
內容簡介:
– 王子親自分享88道精選菜式秘訣
– 一同以食會友、食出人生之味
– 88道菜式涵蓋多國料理,梗有一款合你口味